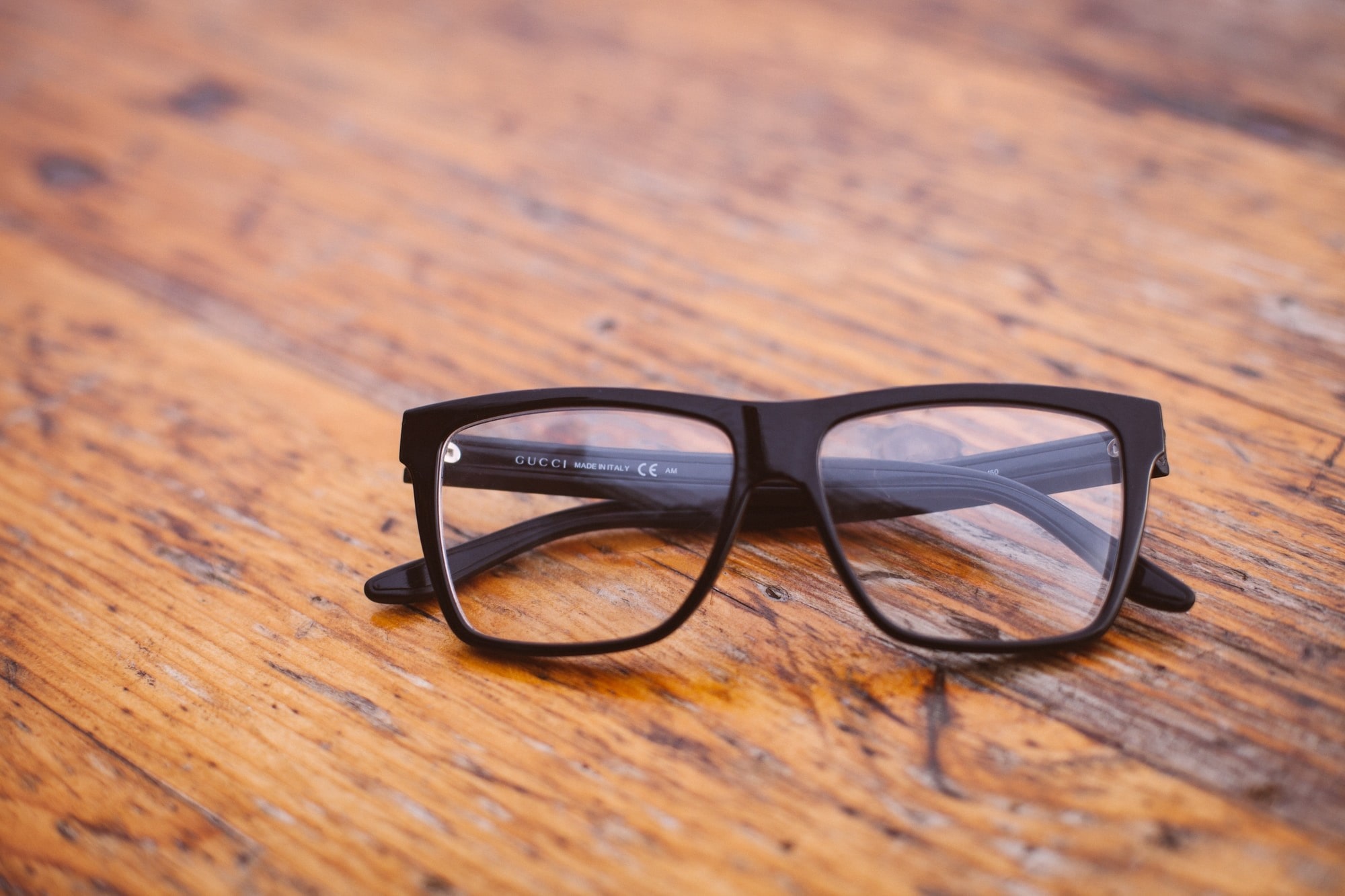 Syntonics is a form of therapy that uses light to reset the nervous system and treat eye problems as well as improve ones mental health. It has been used in clinical settings for over 70 years and we have staff trained specifically in syntonics light therapy.
Doctor of Optometry, behavioral optometrist
Pursuing her passion, Dr. Teske completed her Bachelor of Science in 1991, continued at the University of Waterloo and obtained a Doctor of Optometry degree in 1995. Dr. Teske at graduation, received the OCI Award for Excellence in Practice Management for her proficiency in clinic. Dr. Teske completed an externship in Memphis where she worked with several cataract, retina and glaucoma specialists.
After graduation, Dr. Teske entered into private practice in Waterloo and then opened her own clinic in Georgetown in 1996. Dr. Teske is affiliated with TLC Laser Eye Centre and has been thoroughly educated in laser eye surgery co-management. Dr. Teske has
worked for the National Board of Examiners and proctored intern examinations with the University of Waterloo. She volunteered and piloted Eye See Eye Learn, a program with the Ontario Association of Optometrists to encourage young children to have their eyes tested and have a good beginning for learning. She continues to work with the OAO to ensure the continued success of the program.
Dr. Teske's passion is education. She believes that the eyes are the window to the rest of the body. With a holistic approach, Dr. Teske has linked arms with like-minded healthcare providers who share her passion. It is her mandate to work with other professionals to provide integrative health care. She is dedicated to investing in the latest technologies and encourages patients to be proactive not reactive to disease.
In the more recent years, she has opened her clinic doors and is sharing education beyond her exam room with educational documentary videos, podcasts and community wellness events. Her expertise has been called upon for appearances on broadcast TV such as Cogeco and Rogers. Her primary focus remains on providing the best patient care. In continuing with her mission, she is expanding her clinic to offer Vision Therapy to patients. Dr. Teske is a member of the group of behavioural optometrists COVT&R & COVD and OEP and is excited to bring vision therapy and syntonics to her office. It is empowering for her to help patients stay healthy with all the tools and technology available.
Dr. Teske loves living in Georgetown with her three children and she is a committed community member who believes in giving back. Dr. Teske is passionate about what she does and she considers it a privilege to provide care to her patients.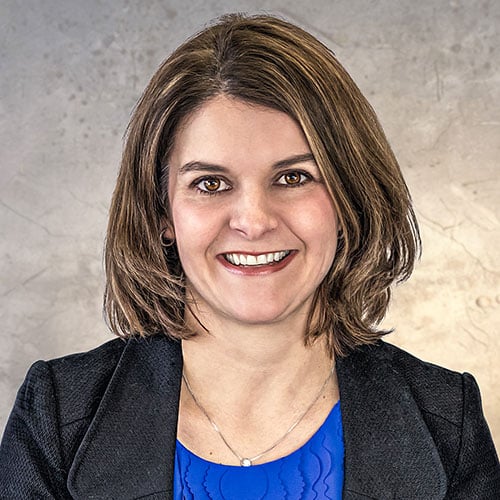 Doctor of Optometry, behavioral optometrist
Dr. Stashuk graduated from the University of Waterloo with an undergraduate degree in Science as well as her doctor of Optometry degree and has been practicing since 2004. Dr. Stashuk has participated in international eye missions to Mexico, helping spread positive eye health and vision correction to under-serviced parts of the world. Dr. Stashuk has a keen interest in Laser correction and Vision Therapy. Dr. Stashuk is not only a certified TLC laser eye care doctor, she is also a recipient of laser eye correction in 2008. Over the past year, Dr. Stashuk has become a member of the COVT&R, COVD, and OEP Foundation and has attended training to help diagnose and manage vision therapy treatments.
Outside of work, Dr. Stashuk participates in numerous sports and activities including skiing, swimming, hiking and baseball. Dr. Stashuk grew up in Waterloo, Boston and Victoria- and currently resides in Georgetown with her husband and three active, young children.
Canadian Certified Optometric Assistant
Office Manager
I have worked in the Optometry field for 16 years- 12 years as a Canadian Certified Optometric Assistant (CCOA). My passion is working with individuals to provide a positive health experience- whether pre-testing, conducting additional tests such as a visual fields, Optomap digital image, Ocular Coherence Tomography, or with an eye glass selection. As the Office Dispensary and Lab Manager, my goal is to provide our office with trendy, affordable, and well-made frames. WHEN YOU LOOK GOOD, YOU FEEL GOOD!
As our clinic believes in a holistic approach to health, we recently opened a Wellness Center, and I'm excited to share information on Nutrition, Pain Management, and Essential Oils.
Canadian Certified Optometric Assistant
I have been working in the field of Optometry since 1995, and became a member of Dr. Caroline Teske's team and a Certified Optometric Assistant (CCOA) in 2005. As the contact lens and reception team leader, I welcome your questions and am happy to help in any way that I can. I am excited about the Dry Eye Clinic that we will offer patients. I suffer from dry eye myself, and am ready to educate and help patients manage their dry eyes. I am proficient with the latest in diagnostic instruments including Optomap, Optical Coherence Tomography and Visual Field Testing.
I am truly proud to be with a team who believes your eyes are the window to your overall health.
Canadian Certified Optometric Assistant
Vision Therapist
I started working with Dr. Teske in 2003. By 2004, I became a Canadian Certified Optometric Assistant (CCOA). This qualification gave me the tools I needed to become a proficient dispenser in the office. I acquired the knowledge to be able to assist patients with choosing eye wear that is not only fashionable, but functional as well. In addition, I am passionate about interacting with patients, understanding their needs, and resolving their concerns.
I have an honors degree from Sheridan College, and obtained a Bachelor's degree from McMaster University. I have 14 years of experience in the Optometric field. Both my education and experience play a major role in ensuring that our patients feel confident with the care they receive in our office. In 2006, I took some time off to have my first daughter. In 2008, I had my second daughter. My husband and I have been a part of the Georgetown community for over 20 years- and we love it here! Coming back to the office after having my children, I was eager to interact with patients again, and be a part of the growth and change the office had undergone.
For the last several years, I have also been responsible for promoting our office in the community through being present at Elementary Schools and providing education about the Eye See Eye Learn Program. Participating in the Santa Claus Parade since 2013 has also been a project I have taken on, to take part- and have fun as an office in our community!
My most recent training involves becoming a Vision Therapist. I am truly excited to work closely with both Dr. Teske and Dr. Stashuk to bring Vision Therapy to Georgetown. I look forward to working one on one with patients, and providing them with the training and tools to help them enhance their quality of life.
And so...14 years later, a new adventure begins! I truly believe that the best is yet to come!
Canadian Certified Optometric Assistant
I have been a member of Dr. Teske's team since 2015. My current title in the office is a Canadian Certified Optometric Assistant. My responsibilities include all the lab functions including ordering and edging all the lenses that come into our office. In addition, I am proficient at assisting the doctors with preliminary testing and retinal imaging. I have experience with computers and technology and often am involved in problem solving if necessary. I am skilled at assisting patients in frame selection and adjustments.
I really enjoy the challenges of dealing with various prescriptions - and making it all work! I take great pride when patients come to pick up their glasses and absolutely love them. I often work to ensure that patients are happy with their new or existing eye wear. I am always prepared more to repair broken frames, investigate problematic lenses, and ensure that patients are getting the best value through their warranty. I strive to help patients feel that they are completely satisfied with the service and care they receive from our office.
I joined Dr. Teske's great team in 2016 as the receptionist/ office assistant. I am responsible for answering the phone, scheduling appointments, and keeping the doctors busy. While Optometry is new to me- I do have many years of customer related experience in a pharmacy/healthcare service industry.
My work allows me to do something I love everyday- meet new people, and reconnect with old acquaintances.
Outside the office, I enjoy being with my family, making old furniture new again, and being crafty!!
Meet our mascot IRIS and the Eye see eye learn mascot FRIBBIT
Together they help promote eyecare!