Breakfast that's truly for your eyes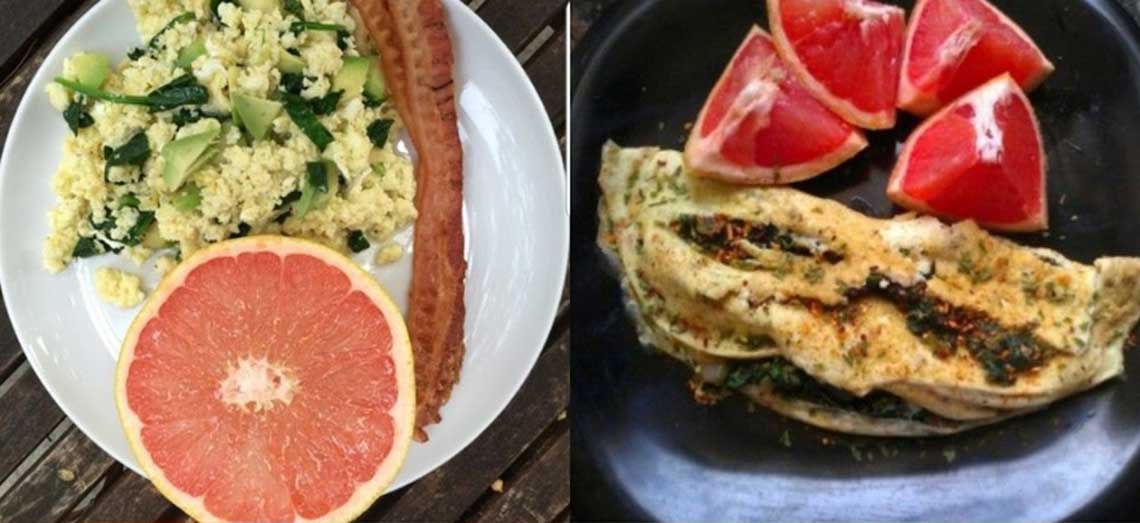 Eggs, leafy greens, and citrus fruits like grapefruit and oranges are all amazing for eye health! ⠀
Keep breakfast exciting by switching it up! Here's 4 yummy ways to enjoy your breakie:
Scrambled eggs with spinach, Turkey bacon, and grapefruit. An omelette with veggies and diced grapefruit.⠀

A Breakfast taco with scrambled eggs, ham, spinach, and cheese, and grapefruit.⠀

Fried eggs with sauteed spinach, avocado toast, and grapefruit. ⠀
Fueling your body with good nutrients directly impacts all of your body even eye health in more ways than you may think! What do we mean by "gut"? All your gut bacteria of course! Don't worry, it's the good kind of bacteria. Take care of your gut health and ensure you're keeping your body balanced!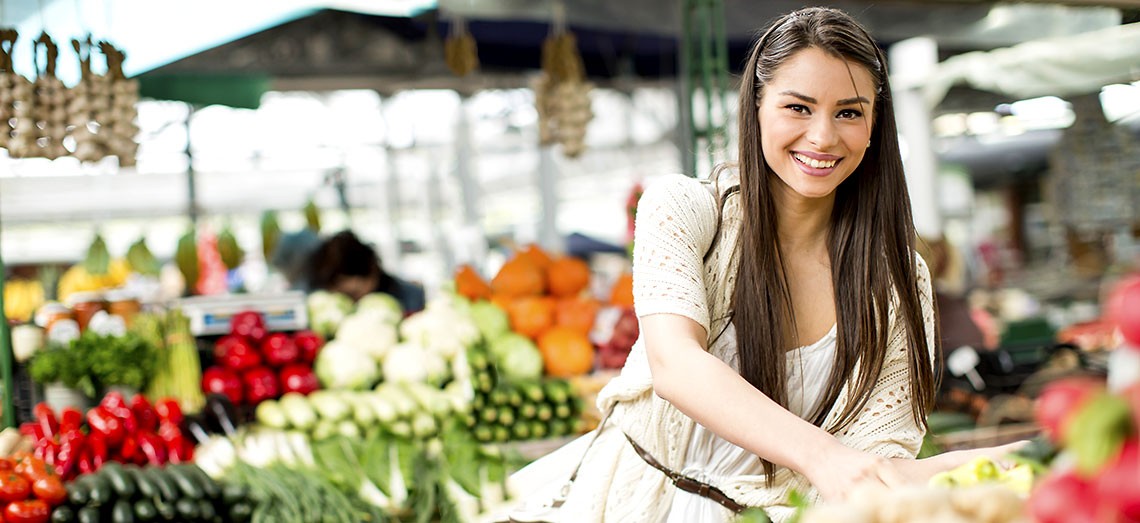 Foods that are Good for Your Eyes
Good nutrition is fundamental to overall good health, but did you know that some foods are particularly good for your eyes? Research suggests that certain vitamins and nutrients may help prevent or slow the progression of several different eye conditions.
At Eyes Focused on You, our primary goal is to provide our patients with the information and assistance they need to take charge of their health and the health of their families. Here we provide an overview of some of the nutrients associated with promoting eye health and a few "eye foods" that contain them.
What nutrients are good for our eyes?
Vitamin A

-- is essential for good vision. It helps protect the cornea (the surface of the eye) and the membranes that surround our eyes and it enables us to see in low light. Vitamin A also helps to keep the body's immune system strong and fight off infections.

Vitamin E

-- is a powerful antioxidant. Antioxidants help protect our body's cells, including our eye cells, from damage by free radicals, which are harmful, unstable molecules which can initiate disease.

Lutein and zeaxanthin

-- are also powerful antioxidants and many studies show that lutein and zeaxanthin reduce the risk of chronic eye diseases, including age-related macular degeneration and cataracts. They also act like a sunscreen for our eyes by filtering out harmful wavelengths of light!

Beta-carotene

-- is converted by the body into vitamin A which promotes healthy vision.

Omega 3s

– fish oil is critical to keep the retina healthy and slow the progression of macular degeneration in addition to hydrating the surface of the eye.
What foods promote healthy eyes?
Kale

– is a superfood and is high in lutein which is essential for eyes. One cup of kale equals seven cups of spinach for lutein content. Green leafy vegetables such as kale, spinach and broccoli are the best sources of lutein for your eyes.

Squash

-- comes in a variety of shapes, sizes, and colours with subtle variations of flavour so there's likely to be one that's a family favourite. Squash is also a good source of lutein zeaxanthin and beta-carotene.

Carrots

-- have long-been associated with promoting healthy eyes but while it's a myth that they enable you to see in the dark, they certainly can contribute to good vision because carrots contain vitamin A, beta-carotene and lutein.

Sweet potatoes

-- provide us with vitamin A and beta-carotene and are also a good source of potassium and fibre, both of which are important to our overall health.

Walnuts

-- contain vitamin E and zinc. They make a healthy snack on their own and can make other foods more flavourful and interesting, such as when added to salads or sprinkled on top of yoghurts.

Oranges

-- are bursting with vitamin C, which is not only good for our eyes in terms of disease prevention, vitamin C also enables the body to make connective tissue for healthy blood vessels, including those found in our eyes.
These are just a few of the many foods that promote eye health and, right now, locally grown pumpkin, Brussels sprouts and squash are at their delicious and nutritious best, so try to include some in your meals.
"A well-balanced diet with plenty of vegetables and fruit is essential to promoting good overall health," says Dr. Dr. Hillary Webster, ND of the Eyes Focused on You, BETTER TOGETHER health care team. "However, if you are not sure you are getting all the nutrients you need from your diet you could consider modifying your diet or taking a supplement. A healthcare provider such as a naturopathic doctor, registered dietician or nutritionist can best assess your eating habits and individual nutritional requirements and help you plan a course of action to ensure you're getting all the nutrients you need for a healthy body and healthy eyes."
Sources:
https://www.verywellfit.com/foods-for-healthy-eyes-2506741
https://greatist.com/health/healthiest-fruits-and-vegetables-fall
https://visionsource.com/blog/love-pumpkin-your-eyes-do-too/